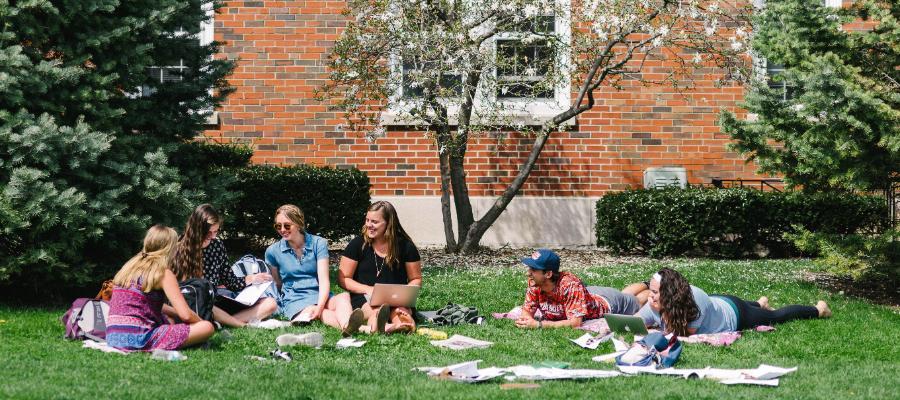 Each year, Wheaton College welcomes over 60 transfers from other schools, both two- and four-year institutions.

Maybe you attended a community college that was close to home to save money while you explored your interests. Or maybe God is calling you to a different college community with Christian and intellectual peers, where you'll find the career and vocational preparation you are looking for. No matter your story, we look forward to equipping you to discern if Wheaton College is the next destination on your college journey.

Request Information Now

Information for Transfer Applicants
Definition of Transfer Applicant
Students who, at the time of application, have graduated from high school and enrolled full-time at an accredited institution of higher education
OR
Students who will have earned 24 or more college credits post-high school graduation prior to enrolling at Wheaton College
Transfer Scholarships
Transfer students are eligible for our Presidential Scholarships, academic merit scholarships ranging from $12,000 to $16,000 per year. With enough college credits, your college GPA alone will determine your scholarship award. You can learn more here.
For Conservatory of Music Applicants
You may apply to the College of Arts and Sciences or to the Conservatory of Music, but not both. If you wish to pursue a Bachelor of Music or a Bachelor of Music Education, please apply to the Conservatory of Music.
For International Applicants
If you are not a U.S. citizen or permanent resident, please review the admissions process for international students.
Previous Wheaton College Applicants
Students who have applied to Wheaton College within the last two years, but who have not enrolled, should apply online using our Supplementary Application. The application fee is waived for these applicants. Additional required items include a final high school transcript, a new academic recommendation, subsequent college transcripts, and an essay. If so, please applying using our Supplementary Application. If the original application was submitted over two years ago, the candidate must submit a new application to the College of Arts and Sciences or to the Conservatory of Music.
If You Already Have a Bachelor's Degree
If you have already earned a bachelor's degree, please contact the Admissions Office before applying.
Wondering about transferring college credit?
Wheaton gladly assists transfer students with their incoming credits. Review our transfer credit policies and transfer credit guides here.
Steps to Apply as a Transfer Student
Questions and More Information
Still have questions? You may find our Transfer FAQs helpful.
Call us with any questions at 800.222.2419. Your will be happy to help.
Visit Wheaton: Schedule Your In-Person Campus Tour
Visit us in person to learn more about life on the Wheaton campus!