Why Pursue a Psy.D. in Clinical Psychology?
In a world filled with injustice and suffering, the APA-accredited Psy.D. in Clinical Psychology from the Wheaton College Graduate School will form you into a Clinical Psychologist who meets the needs of others with a practice built upon an integrated, academically rigorous, justice and service-focused, and Biblically grounded foundation.
One of the Best Clinical Psychology Programs
99%
Students matched at pre-doctoral internships since 2013
94%
of eligible graduates earned professional licensure in the past 10 years
View Student Admissions, Outcomes, and Other Data
I feel very well-equipped to meet the challenges of my early career due to my training at Wheaton. — Megan Brown Psy.D. '12, Behavioral Medicine Faculty, In His Image Family Medicine Residency
About the School of Psychology, Counseling, and Family Therapy
Why Choose the Psy.D. in Clinical Psychology Program at Wheaton?
The Psy.D. program at Wheaton College is the only Christian APA-Accredited program in the Midwest. The Psy.D. in Clinical Psychology at Wheaton College is accredited by the Commission on Accreditation of the American Psychological Association (APA):
American Psychological Association
Office of Program Consultation and Accreditation
750 First Street NE
Washington, DC 20002-4242
202.336.5979
Pursue Justice
We are an unapologetically rigorous, foundationally Christian program dedicated to serving the underserved and the Church in a manner consistent with Biblical justice dedicated to the holistic development of our students. We train clinicians to be grounded in, informed by and shaped by beliefs and practices of the Christian faith. Learn more about diversity and justice.
Serve with Excellence
We train clinicians to become highly competent clinical psychologists using a practitioner-scholar training model while committed to professional practice as service, especially to the Body of Christ, the Church and all persons marginalized and wounded by society on the basis of racial or ethnic identification, age, socioeconomic status or gender.
The Psy.D. program encourages its students to pursue memberships in professional organizations during their training. We have student members of the the American Psychological Association (APA), International Neuropsychological Association (INS), and Christian Association of Psychological Studies (CAPS). Learn more about clinical training and research opportunities.
Develop Holistically
We train clinicians within a community context which is balanced in spiritual, personal, professional and interpersonal growth and development. Learn more about student development.
Read this helpful article to discover the key similarities and differences between our Psy.D. and Ph.D. programs in Clinical Psychology.
The Psy.D. in Clinical Psychology includes:
120 semester hours of coursework
Comprehensive Exam
Clinical Dissertation
Professional Qualifying Exam
The Psy.D. in Clinical Psychology at Wheaton College is a five-year program.
From 2009-2019, 47 percent of students graduated within five years and 28 percent graduated within six years.
The APA-accredited program has a curriculum built to meet most state educational requirements for professional licensure. See our Professional Licensure Disclosures for additional information for each state.
94% of Psy.D. in Clinical Psychology alumni become licensed clinical psychologists. As clinical psychologists, graduates can work in a range of domestic and global contexts, such as:
Community mental health clinics
Hospitals and medical centers
Private practice
Universities
Veteran's Administration
Rehabilitation facilities
Forensic/Correctional facilities
According to the last accreditation self-study in 2015, nearly 100% of respondents who desired employment were currently employed in the field.
Wheaton Psy.D. in Clinical Psychology Admission and Tuition
Tuition for the Psy.D. in Clinical Psychology 2020-2021 Year 1 (38 credits total, $1,145/credit hour) is $43,510.
Affording your Wheaton College Graduate School degree is possible through scholarships and financial aid packages. The Doctor of Psychology Program has a substantial budget line dedicated to direct scholarship aid to students. Every student receives scholarships which typically range from $6,000 to $10,000.
Some admission requirements include:
Application deadline: December 15
Bachelor's Degree from regionally accredited institution
GPA 3.5 minimum
GRE General Test
Three recommendations (Academic, Pastoral, and Professional)
Research Paper
Interview - by invitation only
The Psy.D. in Clinical Psychology and Ph.D. in Clinical Psychology are separate and distinct programs with separate admission and degree requirements. Students wishing to transfer after matriculation from the Ph.D. program to the Psy.D. program should seek the counsel of their advisor and are required to apply and gain admission to the Psy.D. program through the Graduate Admissions Department (transfer credit subject to Wheaton College transfer policies for coursework). Transferring from the Psy.D. to the Ph.D. program is not permitted.
Recent Psychology, Counseling, and Family Therapy News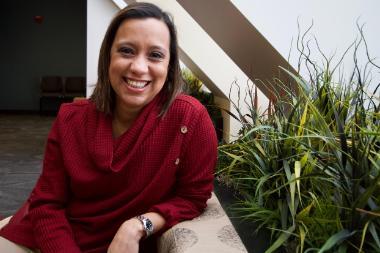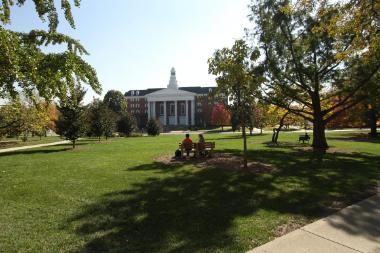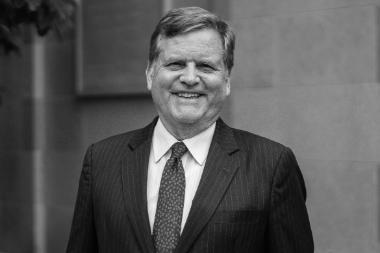 <<
<
1
2
3
4
5
6
7
8
9
10
>
>>
View More