This blog features stories about the Wheaton College Graduate School. This week's story is from an April interview with Billy Graham Scholar and Psy.D. Student, Jenya Fazletinova.
Faith, Psychology, and the Legacy of Billy Graham
Jenya Fazletinova looks out the Billy Graham Center windows at the chilly, Midwest "spring" morning that seems more like winter than spring with freshly fallen snow on the ground.
Her response to our weather? "I am a true Siberian! When I was looking at the different schools in the U.S., I would research the weather: 1) Does it get cold? 2) Is there snow? 3) Are there real seasons? I was elated when I saw pictures of snow on Wheaton College's website!"
Jenya grew up in a place with plenty of snow: Novosibirsk, the largest city in the region of Siberia, Russia—so why move across the world?
"Before coming to Wheaton, I worked with the International Fellowship of Evangelistic Students (IFES) as a mentor for college students. While helping these students to grow as Christians and leaders, I saw how many of them had pain and unhealed wounds from their past. I needed more tools to help these students."
She noticed a major disconnect between psychological therapy and Christian faith in Russia. "My psychology professors ridiculed me for my faith, saying that Christianity is 'magical thinking.'"
Likewise, in the church, Jenya faced criticism from her peers: "Why study psychology?" they would ask, "the Bible is all you need!"
"The Bible tells us that human beings are made in the very image of God," Jenya says, "it also tells us that we are fallen, and that we need redemption and reconciliation through Christ. Psychology is a tool given from God that helps people to heal from their past hurts—even if we are not explicitly leading people to faith in Christ in each therapy session, we are following his pattern of redemption and reconciliation in helping people toward psychological health and wholeness."
Jenya began searching for Christian universities that offered a rigorous, academic psychology program in a faith-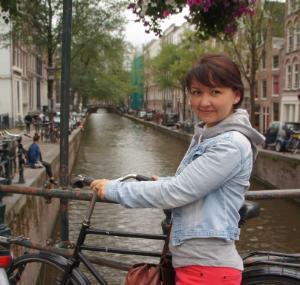 based setting. Through her search, she discovered that such programs are rare or nonexistent in much of Europe. As she broadened her search to the states, the faith-centered and academic program, the promise of snowy winters, and the generous Billy Graham Scholarship helped Jenya to choose Wheaton College as her next step.
She soon discovered she made the right choice to pursue further work. "My professors model the integrative approach well. Being very rigorous in terms of academics and active in their faith—it's very intense!"
She finds her inspiration and encouragement through seeing positive change in clients' lives. "This is going to be my life: sitting across from someone and listening to them, hearing their struggles. It's really challenging. But at some point, when you see change and healing—that's an invaluable experience. This is why I keep on going."
In addition to the individual stories that inspire her, Jenya has dreams to bring her skills back for the enrichment of the church in Eastern Europe.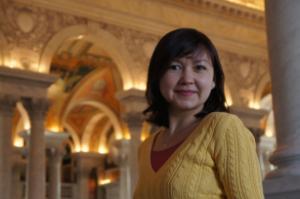 "I hope to come back to Russia or Eastern Europe to open a retreat center for Christians to receive care and counseling. There are secular counselors in Eastern Europe, but their worldview is so different that Christians in need of therapy often don't return after their first appointment. So, my dream would be a retreat center or clinic where people of faith feel they can find care and rest. I see myself as an educator as well, so perhaps God will use me in bringing faith-based, graduate, clinical psychology education to Eastern Europe."
She notes the ways that Billy Graham has impacted her life. "I first heard of Billy Graham through my IFES mentor, who continues to encourage me in my relationship with Jesus. My mentor, Bob, responded to an altar call at a Billy Graham crusade as a child. So, Billy Graham, whom I had never met, impacted my life through that little boy who became a Christian at a Billy Graham Crusade."
Now, as a recipient of the Billy Graham Scholarship, Jenya gratefully continues to benefit from the legacy of Billy Graham during her studies at Wheaton College Graduate School.
Learn more about the PsyD program, Billy Graham Scholarships, and more Graduate School opportunities at https://www.wheaton.edu/graduate-school/.