Choose your state to see your development representative.
Select your state and your representative will appear here.
---
Director
Kevin serves as the Director of Development, supervising all regional director activity. Kevin earned his B.A. from Wheaton in 1984, and after earning an M.Div. from Trinity Evangelical Divinity School, returned to Wheaton to serve in the Office of Christian Outreach for six years. Since then he has served in pastoral ministry in the U.S. and overseas before returning to Wheaton College in 2011. Kevin and his wife, Jan Beers Engel '85, have three children, one of whom is a Wheaton alumna.
Raashon serves the Southwestern U.S. including Arkansas, Oklahoma, Texas, New Mexico, Colorado, Arizona, Utah, Nevada, and Wyoming. He is a native of Chicago's South Side. Raashon earned his B.A. in Communications from the University of Illinois at Chicago in 1998 and his M.A. in Biblical and Theological Studies from Wheaton College in 2004 with a concentration in biblical exegesis. Prior to joining the development team, he passionately and faithfully served Wheaton for nearly 14 years in the undergraduate admissions department as the Multicultural Admissions Counselor and most recently as the Assistant Director of Multicultural Recruitment. Collectively, he and his wife, Heidi (Assistant Director of Human Resources), have over 30 years of Wheaton experience. Raashon and his wife reside in the Western Suburbs with their three children.
Pamela serves the Chicagoland area, where she was born and raised. Pamela earned her B.A. in Biblical and Theological Studies from Wheaton College in 2012 and her A.M. in Social Administration from the University of Chicago in 2017. Prior to joining the Development team, Pamela served as an Admissions Counselor at Wheaton College and as Associate Director of Bridge Partnerships and Programs at the University of Chicago. Pamela and her husband, Drew '12, live and attend church in the West Loop in Chicago.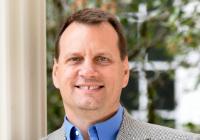 Tory serves the Southeastern U.S. including Kentucky, Tennessee, North Carolina, South Carolina, Georgia, Alabama, Mississippi, Louisiana and Florida. Prior to coming to Wheaton, Tory served in a variety of roles at Judson University including key roles in advancement. Tory earned a bachelor's degree from Wayland Baptist University and completed his graduate studies at Northern Illinois University. Tory and his wife Sandy are honored to be a part of the Wheaton College family along with their children Alexa, Lauren, Jordan, Abigail '23, and Shawna.
Cynthia serves the Western U.S., including Washington, Oregon, California, Idaho, Alaska, and Hawaii. Cynthia earned her B.A. from the University of Virginia in Interdisciplinary Studies. She has four daughters, one is an alumna from the class of '14 and two are current students at Wheaton College, which gives Cynthia a front-row perspective on campus life. Prior to joining the Development Department, Cynthia served in a variety of volunteer fundraising and leadership positions related to her husband's career and her daughters' preprofessional dance company.
"I am honored to be a part of what God is doing at Wheaton and also helping to advance the work For Christ and His Kingdom." Cynthia and her husband, David Iglesias '80, reside in Wheaton with their cocker spaniel, Anise.
Jeannie serves the Mid-Atlantic Region, including New Jersey, Washington D.C., Pennsylvania, Delaware, Maryland, Virginia, West Virginia, and Connecticut. Jeannie lived most of her life in the greater New York City area and received her Bachelor of Science degree from New York University. Prior to her position at Wheaton, Jeannie served as the Director of Development at Gyeonggi Suwon International School (GSIS) in Suwon, South Korea for eight years and as the Director of Advancement for Alliance Theological Seminary, the national seminary for the Christian and Missionary Alliance (C&MA). Jeannie and her husband Joshua are living vicariously through their eldest daughter, who attends Wheaton as an undergraduate student and hopes her three younger siblings become part of the Wheaton family in the future.
Jared serves the Central U.S. including Minnesota, Iowa, Missouri, Kansas, Nebraska, South Dakota, North Dakota, and Montana. Jared received a B.A. in history from Wheaton College in 1997. In 1999, he received his M.A. in biblical and theological studies from the Wheaton College Graduate School. Upon graduation from Wheaton, Jared began his career in nonprofit administration, management, and leadership, and has been in higher education development work since 2004. Jared is delighted to be serving his alma mater in order to advance Christ's kingdom. He lives in Wheaton with his wife, Juliana M.A. '96, and their four children.
Leon serves the Great Lakes region, including Ohio, Michigan, Indiana, Illinois, and Wisconsin. Leon earned his B.A. in Communications and Public Relations from Southwest Baptist University in 1993, then earned his M.A. in Communications from Wheaton College Graduate School in 1995. He spent the next 20 years serving the communications and content development needs of several global Christian ministries in publishing, education and humanitarian aid. He and his wife Michelle are blessed with eight daughters and make it a family priority to serve their local church through teaching, music and youth ministry.
"Wheaton College was a pivotal ministry-clarifying and life-defining experience for me. I'm honored to return 'home' to help strengthen my alma mater to keep preparing, by God's grace, future generations of Christian servant leaders."
Lauren serves the Northeastern U.S. including Maine, New Hampshire, Vermont, New York, Massachusetts, and Rhode Island. Lauren earned her B.A. in Communication from Wheaton College in 2008. She served for three years in ministry with Young Life, building relationships and sharing Christ with high school students and their families. Most recently, Lauren worked as an Admissions Counselor at Wheaton College where she shared her passion for Wheaton with many prospective students.
Lauren shares "God is doing amazing things through Wheaton College and I am thrilled to engage with wise, Godly people who have been shaped by this place and have a vision for growing the Kingdom." Lauren and her husband, Wei Chi, live in Naperville.
Andy serves as the Associate Director of Centers Development with a primary focus on HoneyRock. He earned his B.A. from the University of Nebraska in 2001, an M.Div. from Trinity Evangelical Divinity School in 2006, and a Ph.D. from the University of Stirling, Scotland, United Kingdom, in 2012. Andy has served in a variety of roles at Wheaton College, most recently as a Visiting Assistant Professor of the History of Christianity and as the Senior Development Associate at the Marion E. Wade Center. While at Wheaton, Andy has regularly participated in HoneyRock activities, from serving as a faculty mentor during Passage to teaching WIN and Vanguard courses. Andy is passionate about the integration of faith and learning in a liberal arts context and excited to help strengthen the ways in which the centers at Wheaton College vitally contribute to the life of the Christian mind.