Providing a safe place for students from all backgrounds to receive compassionate, competent, confidential, and wholistic psychological services.
Services
Full time, degree-seeking students currently enrolled at Wheaton College are eligible for counseling services. In individual counseling, the student has the full attention of one of our counselors in a one-to-one atmosphere of understanding, warmth, and insight. Our counselors seek to help students in a variety of ways because they are excellent sounding-boards, compassionate listeners, and skillful experts in problems of living.
We are ethically committed to confidentiality and federal/state laws require it. This means that even a student's attendance in counseling is kept private and confidential. The law states that there are four exceptions to this general rule: a) students may request (by means of a signed release) that the counselor may reveal information to other individuals or agencies of your choice; b) in instances where there is imminent danger of serious harm to oneself or others, a counselor may reveal that information to prevent harm; c) in cases involving physical and/or sexual abuse of children or endangered adults, the counselor must report such abuse; and (d) where otherwise requested by subpoena or mandated by court order or state/federal law.
The first appointment with a counselor is called the intake appointment. If individual counseling is recommended after the intake appointment, the student will be assigned to one of our staff counselors. Some of our counselors are practicum students in clinical psychology and work under the supervision of a licensed psychologist. There is no charge for individual counseling.
The Counseling Center offers a variety of groups each year for full time, degree-seeking students currently enrolled at Wheaton College. A number of groups each year are coordinated around a common theme and provide both education and support for students who have had similar experiences. The focus of groups adjusts slightly each academic year in response to student need. In addition we offer men's groups, which focus on issues pertinent to male students, and women's groups, which address a range of relational issues common to female students.
Group participation primarily allows students to gain experience with, and work on, issues of being intimate with peers. The immediate group goal is to provide a safe environment in which students can explore personal issues, grow in a context of mutual learning, and alleviate symptoms of loneliness, sadness or anxiety. The long-term goal is to learn the skills necessary to develop healthy and mature relationships in general. We believe these skills contribute to more effective participation in friend and family groups, improved quality of life, and more mature, honest participation in Christian community throughout the lifespan.
The Counseling Center provides premarital counseling for engaged couples who are both full time, degree-seeking students currently enrolled at Wheaton College. Students take the PREPARE inventory. After the tests are scored, the couple meets with a counselor for several weeks to discuss their relational strengths and to explore areas where further growth is advised. There is a $35 fee for the scoring of the tests.
The Counseling Center has built relationships with local psychiatrists and other mental health providers for the benefit of those students who want or need services off-campus. Referrals can be made for medication consultation, nutritional counseling, substance use counseling or other specialized needs. Referral services are available to all members of the Wheaton College community.
Counselors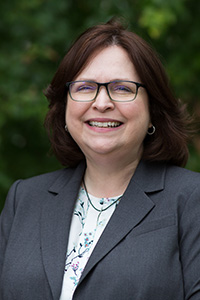 Karen Hurula, Psy.D.
Interim Director of the Counseling Center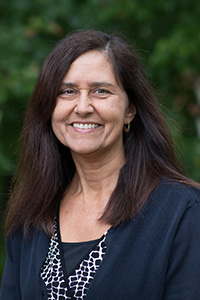 Donna Aldridge, M.A., L.P.C.
Staff Therapist

JoAnn Nishimoto, Psy.D.
Clinical Training Director


Make an appointment in person or call our office at 630.752.5321
Hours and Location
Monday-Friday 8am-5pm
Phone: 630.752.5321
Fax: 630.752.5320
Counseling Center
North Harrison Hall
800 N. Centennial Drive, Suite 170
Wheaton, Illinois 60187
Emergency walk-in hours available each day for crisis/counseling or consultation. The center is open during the summer session for counseling, consultations, referral resources, and crisis management.