Cafe Bon Appétit provides Wheaton College's award-winning dining service, provided in beautiful Anderson Commons.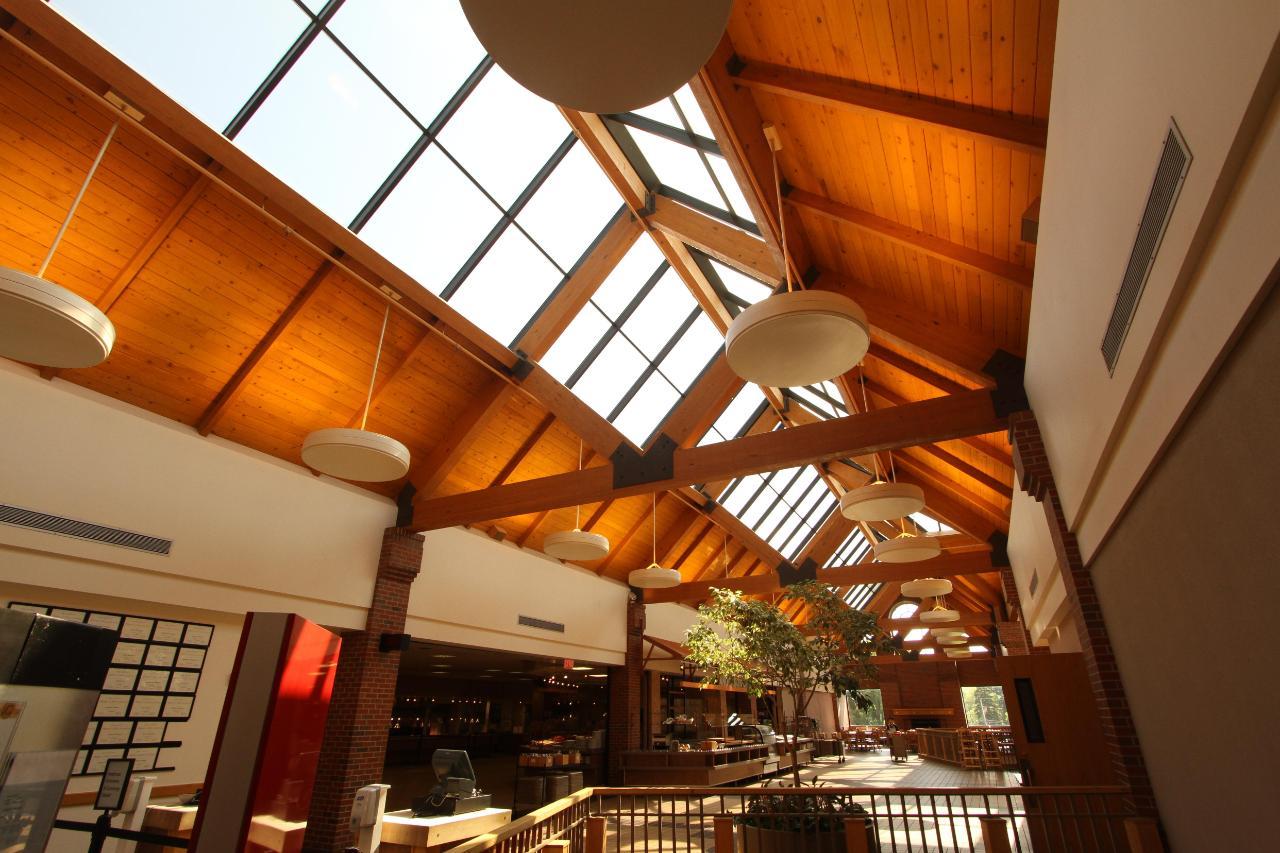 Sustainable, Local, Delicious
Food for thought, flavor for well-being.
That's what you'll find at our expansive dining hall. Anderson Commons offers skylight ceilings, wide windows, cozy fireplaces, and tables for 6 to 2—which can always be rearranged to make room for more. Perhaps you'll gather with others from your dorm, or dine with a professor; perhaps a last-minute table shared will lead to a whole new friendship.
But most definitely, the tasty, balanced meals will satisfy. Wheaton's award-winning Cafe Bon Appétit food service, which is consistently ranked as among the best in the nation, offers delicious food that's good for you, the animals, the workers, the community, and the Earth. It's fare "for a sustainable future"— by which we mean your future, and the world's. Your meals will be:
locally and sustainably grown
raised humanely
made from scratch
customized to meet nutritional and dietary needs, as well as allergy restrictions

Today's Menu
Wondering what's on the menu at Anderson Commons today? The menu is available from Bon Appetit >>
Meal Plans
There are a variety of meal plans available to students. Choose the one that's right for you.
Sam's and the Stupe
And if you simply want to grab a snack between classes at Sam's Coffee Shop and Snack Bar or nosh on a salad or a burger while studying with friends at the historic Stupe Cafe (both located in the Beamer Center) . . . well, these alternate spots to grab a bite can play important roles in your meal plan, too.