From rock climbing to yoga classes, the Chrouser Sports Complex provides access to many activities to promote healthy and active lives.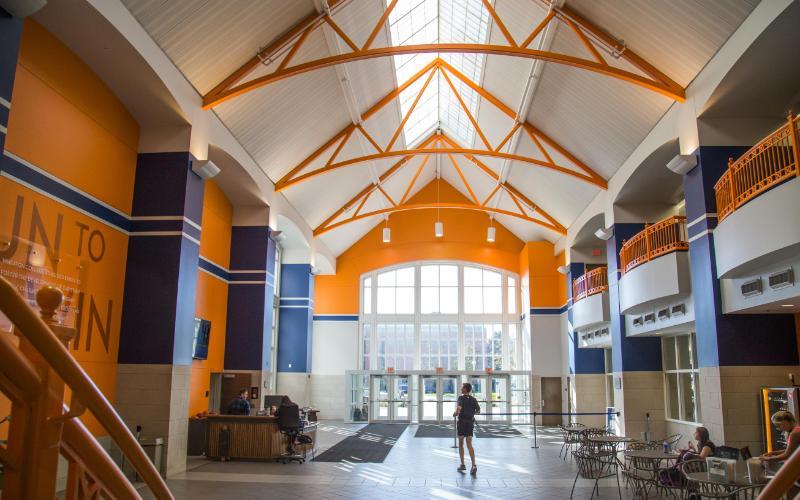 In August of 2000 the Wheaton Athletics Department moved into the state-of-the-art Chrouser Sports Complex. The $15 million complex was built with the promise to help balance Wheaton's demanding academic culture with an increased commitment to community-building, athletics, and recreation.
The complex features...
an 8,000 square foot weight room
three student recreational gyms
an elevated jogging track
pool
dance studio
a climbing wall
"smart" classrooms and conference rooms
and a physiology lab
Included in the Chrouser Sports Complex are the Eckert Recreation Center, the previously existing Chrouser Fitness Center, and the 2,650 seat King Arena, home of Wheaton College basketball, volleyball, and wrestling.
In addition to a fully-functioning gym for its students, Wheaton also offers specialty fitness classes, free swimming time, a climbing wall, and a variety of Seasonal Wellness programs such as the annual Ironman Challenge. Members of the community are also able to obtain a membership through the Chrouser Sports Complex to gain access to our state of the art facilities.